Updated over 8 years ago by

Jessie Lee
PDF to Image Using PDFcreator¶
After starting installation PDFcreator pops up an installation request for Adaware and a Bing toolbar. This windows can be cancelled safely and the installation will still occur.
Next open up the PDF you want to convert in any viewing program such as Adobe Reader.
Go to print the PDF. A new printer should be added called PDFCreator.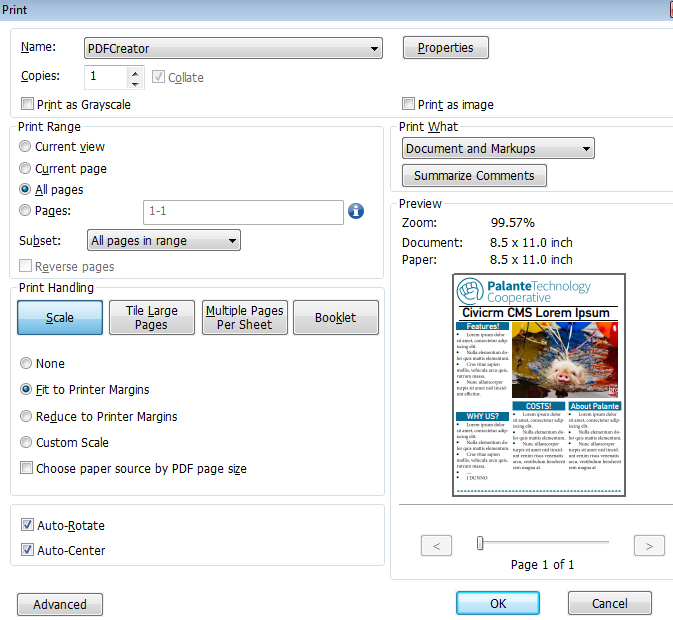 After pressing print a new menu should pop up asking for PDFCreator options. you are welcome to rename things here but the defaults are usually fine.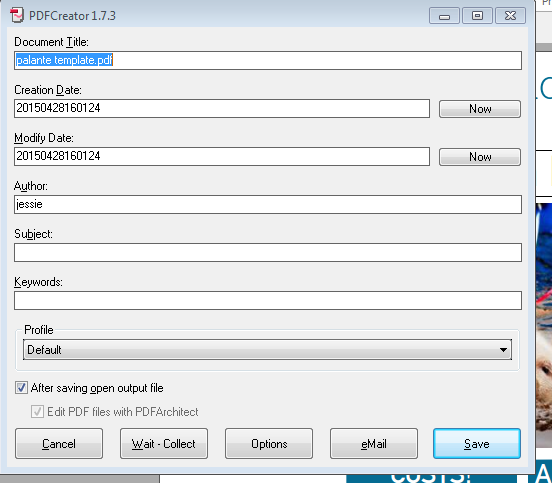 After clicking save you will be brought to a Save as dialogue. here you can change the filetype to jpeg or any other image format desired.

the file should now be saved as an image file!
Updated by Jessie Lee over 8 years ago · 3 revisions
Also available in: PDF HTML TXT
Go to top